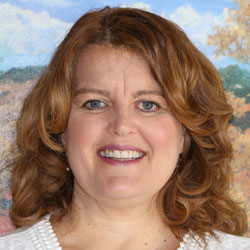 Professor Shelley Kinash is University of Southern Queensland's Director, Advancement of Learning & Teaching. She is dedicated to research and action to nurture graduate employability and high quality student experience.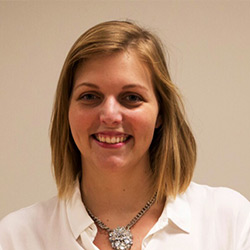 Madelaine-Marie Judd has served as Research Project Manager for five nationally commissioned Australian Government Office for Learning and Teaching grants exploring graduate employability and the student experience. In this role, Madelaine-Marie conducted over 150 interviews across each state and territory in Australia and England with industry, students, alumni, educators and academic thought leaders.
In 2014, Madelaine-Marie was invited to the G20 Young Entrepreneurs Alliance Summit, and consequently the G20 Leaders Summit. In 2017, Madelaine-Marie was Project Manager of a University-wide Graduate Attributes Project, which saw the co-construction of pedagogical and educational resources for academics and students.
Currently, Madelaine-Marie is the Student Partners Advisor in which she is overseeing the large-scale implementation of the Students as Partners model at The University of Queensland. Some of her publications can be accessed here: https://works.bepress.com/madelaine_judd/
Dr Trina Jorre de St Jorre
Dr Trina Jorre de St Jorre is a Lecturer in Graduate Employability at Deakin University, where her focus is on assuring graduate capabilities, improving the employment outcomes of students and incorporating the student voice into curriculum development.
She is interested in strategies that develop graduate identity and engage students in the conscious development of attributes of importance to their employability.
She has contributed to two Australian Education & Training strategic priority projects and currently co-leads the 'Successful Work-integrated Learning in Science' project, a national project that seeks to expand opportunities for science students to engage in learning linked to the workplace and informed by industry partnerships.
She also leads the development of Deakin Hallmarks: digital micro-credentials designed to develop and promote graduate employability.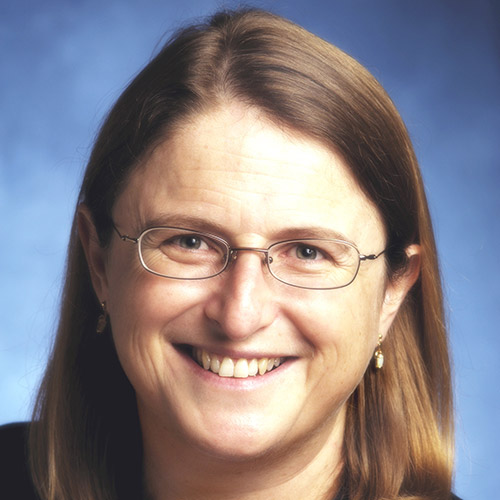 Professor Sally Kift is a Principal Fellow of the Higher Education Academy (PFHEA), a Fellow of the Australian Academy of Law (FAAL), and elected President of the Australian Learning & Teaching Fellows (ALTF).
From 2012-2017, she was Deputy Vice-Chancellor (Academic) at James Cook University. Prior to JCU, Sally was a Professor of Law at Queensland University of Technology, where she also served as Law Faculty Assistant Dean, Teaching & Learning (2001-2006) and QUT's foundational Director, First Year Experience (2006-2007). Sally is a national Teaching Award winner (2003) and national Program Award winner (2007).
She was awarded a Senior Fellowship by the Australian Learning and Teaching Council (ALTC) in 2006 to investigate the first year experience and is a Discipline Scholar in Law.
In 2017, Sally was awarded an Australian Award for University Teaching Career Achievement Award for her contribution to Australian higher education. In 2018, she was appointed by Minister Birmingham as a member of the AQF Review Panel.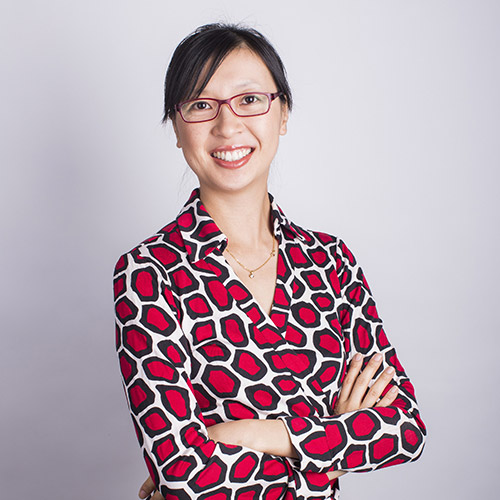 Dr Amanda White is a lecturer in Accounting at the University of Technology Sydney where she engages in online and face to face teaching of large, culturally diverse cohorts. She is also involved in initiatives related to academic integrity and educational design and delivery across the university.
In 2017, Amanda's contribution to creating open access education resources on YouTube and technology-supported learning was recognised when she was awarded a Citation for Outstanding Contributions to Student Learning.
Her YouTube channel Amanda Loves to Audit has almost 2 million views and 18000 subscribers. Amanda has received a number of UTS Vice Chancellor's Grants for Teaching and Learning and has received teaching awards at the faculty and university level.
Amanda holds a PhD from the University of New South Wales. Prior to entering academia in 2002, Amanda was an auditor and consultant at Coopers and Lybrand and PricewaterhouseCoopers.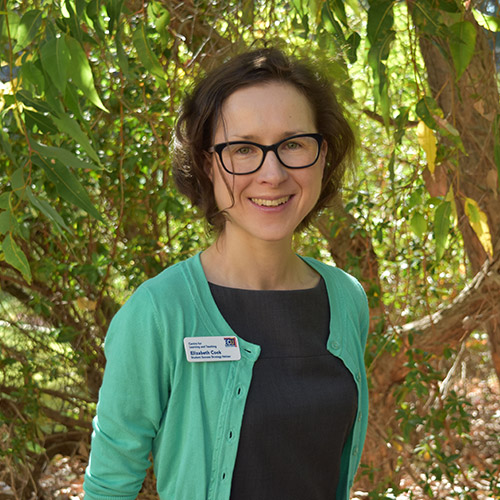 Elizabeth Cook holds a Bachelor of Science and a Master of Teaching (Secondary), both from the University of Melbourne, and has experience in diverse roles across four higher education institutions –
1. the Centre for Program Evaluation at the Melbourne Graduate School of Education, University of Melbourne, 2. James Cook University, 3. University of Southern Queensland and 4. Edith Cowan University.
She currently works at Edith Cowan University as a Student Success Strategy Adviser. At James Cook University, Elizabeth conceptualised and developed an innovative strategy for integrating career development learning and employability within curriculum.
This contribution was cited in the Higher Education Standards Panel Final Report, Improving retention, completion and success in higher education (Australian Government Department of Education and Training, 2018, p. 19).
For more information, please see Elizabeth's LinkedIn profile. Her publications and presentations are available from Bepress.