---
About The Employability Network
In 2018, the inaugural TEN-STARS meeting was held at the STARS Conference in Auckland New Zealand.
Convened by Professor Shelley Kinash, this network seeks to develop an international-wide Community of Practise for researchers, academics (including full-time, casual, tutors and all others), university career centre and external professionals, leaders among students and graduates, employers in all industries and all others interested in nurturing and improving employability.
This Network will seek to share our collective knowledge of good practice, collaborate on employability research and effect change through lobbying government.
It is only by collaborating, discussing and sharing diverse experiences and perspectives that we can have meaningful impact on graduate employability.
What Do We Mean By Graduate Employability?
---
Graduate employability means that higher education alumni have developed the capacity to obtain and/or create work.
Furthermore, employability means that institutions and employers have supported the student knowledge, skills, attributes, reflective disposition and identity that graduates need to succeed in the workforce. (Kinash et al., 2014).
Goals and Objectives of The Employability Network
---
During the Inaugural meeting members of The Employability Network discussed the establishment of goals and objectives, summarised below
Promote the importance of employability and how it can be embedded within curriculum.
Lobby government ministers and seek timely feedback regarding policies relating to graduate employability and the higher education sector.
Disseminate innovative and evidence-based practices occurring at universities in the sphere of graduate employability.
Serve as a central repository of graduate employability research and good practice.
Find ways of evaluating what we do and measuring impact.
Incubate new ideas.
Involve students as partners and co-creators, collaborate with industry and seek further collaborations between universities, staff and disciplines.
---
Joining the Network is free.
Be connected to an international community of students, graduates, educators, industry and university staff seeking to enhance graduate employability and supports for university students and staff.
Click the "Join the Network" button below to be connected to an international community of graduate employability thought leaders.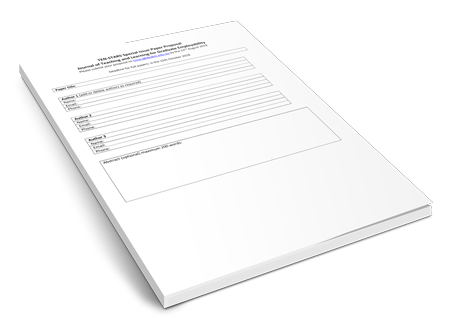 ---
TEN-STARS Special Issue Paper Proposal
---
---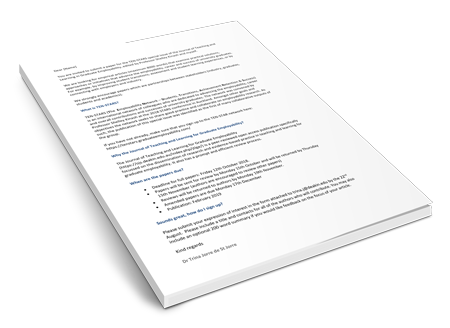 ---
TEN-STARS Invitation to submit
---
---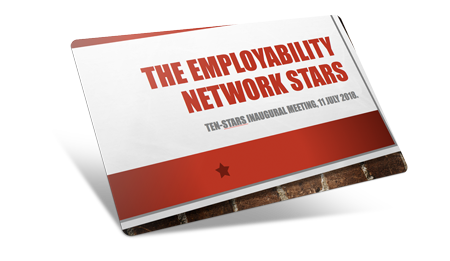 ---
TEN-STARS Network Meeting Slides
---
---